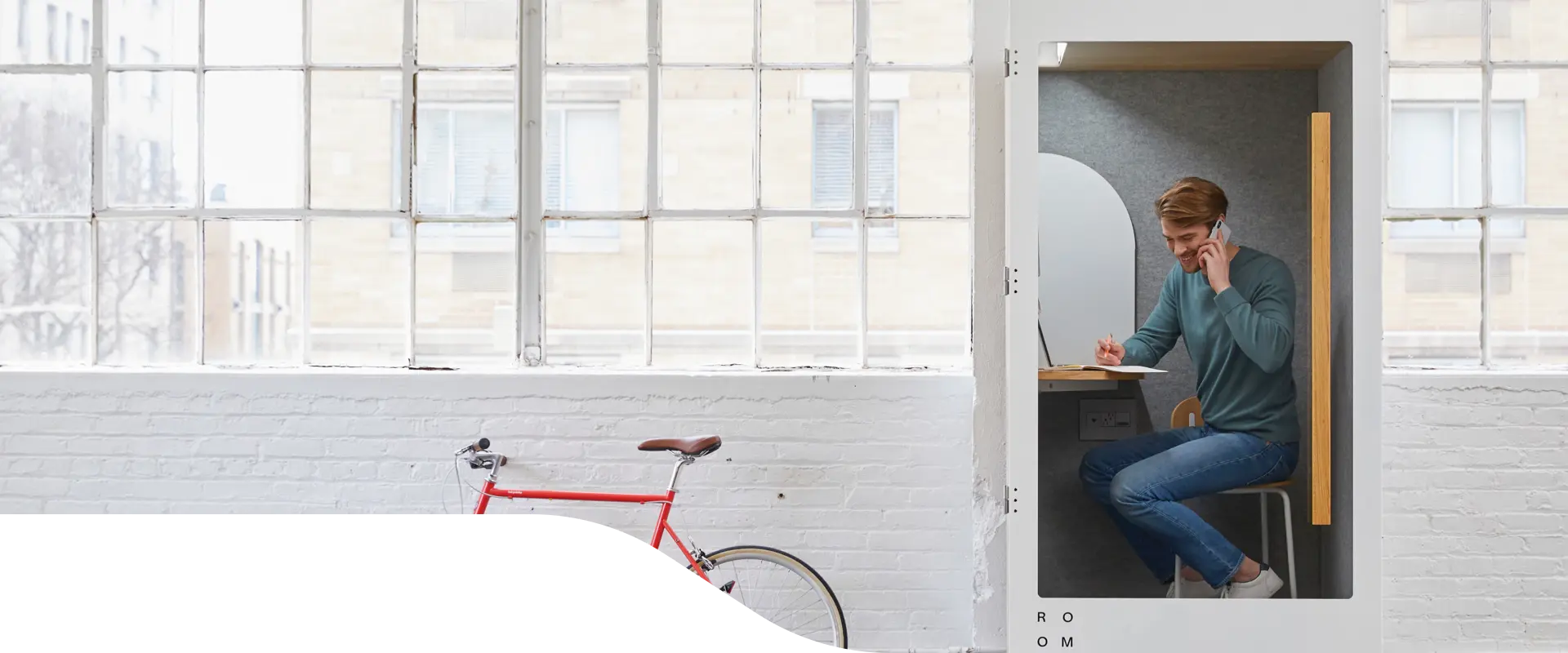 Enterprise-grade calling for employees.
Simplified administration for you.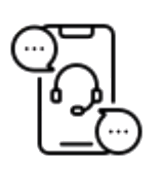 Enterprise-grade calling features
and IT admin tools make your staff
more effective
Using our Hosted PBX service will improve communications and streamline phone
system management

Our Hosted PBX service cuts your
costs and offers you a worry-free
experience
Why choose a Hosted PBX service? Because it helps you preserve capital and slash operational costs. And because it offers the highest levels of reliability and complementary migration.
Hosted PBX Features
Our Hosted PBX service offers calling features and admin tools that help everyone on your team do their jobs better.

Help your staff communicate better
Multitel's Hosted PBX service gives small and medium-sized businesses the same enterprise-grade desktop calling features found in Fortune 500 companies. Key features include:
Automated attendant (IVR),
Hunt groups ring multiple people at once or in a specific order to ensure no call goes unanswered.
Click-to-call connects your phones with Outlook and with your desktop, allowing you to reach your contacts with the simple click of a mouse.
Find Me/Follow Me automatically rings your office and mobile at the same time. Never miss a call when you're away from your desk.
Route calls by time of day, time of month or by caller ID
Fax to eMail, Web to Fax
DISA
Directory / Dial By Name
Queues
<
/ 3
>
GET STARTED NOW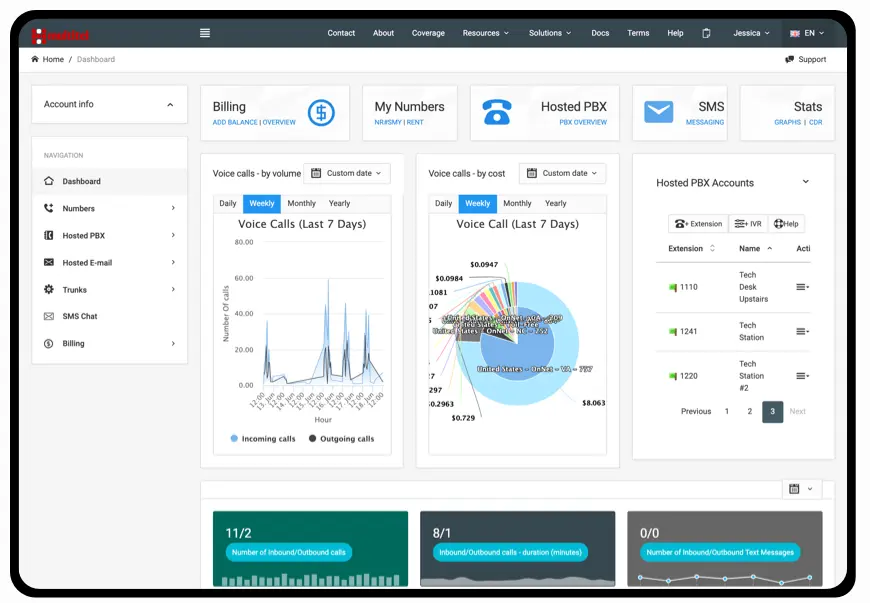 BENEFITS
Lower your costs. Discover a worry-free
cloud experience
Multitel's Hosted PBX service is far more affordable than a new on-premise phone system. And it offers better migration, support and reliability.

Lower your operating expenses
For small and medium-sized businesses, our Hosted PBX service shifts the cost of your phone system to your operating budget. There's no need to tie up your capital in on-premise hardware that quickly depreciates and requires frequest maintenance.
Includes very low call rates anywhere in the US ($0.0095/minute)
No hardware to buy beyond the phones and adapters -- if using Softphones then no hardware to buy at all
No chargesfor software licenses, system maintenance, features, upgrades, support or migration
Offload the costs of security and business continuity

Ensure the highest levels of reliability
Our Hosted PBX service leverages the same hardware, software and highly trained support technicians as all our services. You can also rely on the highest levels of performance, reliability and data protection.
Hosted in top-tier SSAE16 SOC 1 Type II compliant datacenters
High-availability hardware and network components
Multiple tier 1 Internet providers for redundant connections
Service components placed adjacent to network edge to ensure the highest call-quality

Free migration and onboarding
At no extra charge, our Support team gets you up and running as fast as possible with no interruption in the way you do business.
You're ready for business the moment you plug in your phones
We port over your current phone numbers—including toll-free numbers—so there's no need to change your contact information
We help you set up your users and ensure a smooth transition

Eliminate worries with free support
Our support staff is here every minute of every day, just in case you need us.
Multitel's support team monitors your Hosted PBX cloud every minute of every day
Calls answered in less than 60 seconds
Emails answered in less than 1 hour
Support also available via Skype and other instant message networks
GET STARTED NOW
HOSTED PBX VOIP PHONES
Match your phones to your business need
We've identified a range of Polycom phones to span the spectrum of
SMB employee needs. None of them require technical installation—just
connect them to the Internet and they're ready to go.
Basic and
affordable
Ideal for the average employee's calling needs.

Polycom
2-Line Phone

Cisco SPA302
Cardless Phone
Powerful and customizable
Best for those who need to adapt their phone to their processes

Polycom
4-Line Phone

Polycom
8-Line Touchscreen
Programmable and expandable
Perfect for receptionists, executives, and other power users.

Polycom
6-Line Phone
Additional Phone for your Business
Polycom Conference Phone provides quality and clarity for most small-scale meetings.

Polycom
Conference Phone
If you have one or more of the phones listed or any other Polycom or Cisco/Linksys/Grandstream phones, you can use your existing
phones with our Hosted PBX service. Please contact a sales representative to see how easy it is to use the phone you already have.
Since we are strictly adhering to SIP standards, any other SIP phones will also work, requiring a bit of manual configuration.
QUESTIONS
Hosted PBX FAQs
From bandwith questions to migration processes, get answers to all your Hosted PBX questions.
What is Hosted PBX?
Our Hosted PBX service offers VoIP-enabled business voice service that provides you with a complete telephone service for your business—without requiring you to install and manage complicated, expensive equipment.
What is VoIP?
VoIP is the acronym for Voice over Internet Protocol. It is the general term used to describe the technology of transmitting and delivering voice communications over the Internet.
Can customers port their number to our service?
Yes, we offer number porting.
What do I need to do to port a phone number?
Once you've activated your Hosted PBX service, you will be able to request a number port from our porting team. You will need to fill out a letter of authorization form and provide a recent bill from your current provider. Multitel will then submit the port request to your current provider. It's important that you do not cancel your phone service as this will disrupt the port.
How long will it take to port my phone number(s)?
Generally, a number porting can be completed within 7 to 10 business days. The exact length of time will depend on the service provider we are porting the number from and the accuracy of the information that is placed in the port request. We will work with you to complete the necessary paperwork and then submit the request
Are toll-free numbers available?
Yes. With Hosted PBX service from Multitel, you can order new toll-free numbers or port existing toll-free numbers.
What phones are supported?
Multitel offers a wide range of phones from Polycom, Linksys, Cisco and Grandstream. You can order these phones through Multitel and they will be shipped to you preconfigured for each Hosted PBX user on your account. You can also purchase these phones from a 3rd party (be it eBay, Amazon or any other place) and we'll help you configure them.
How much bandwidth do I need for Hosted PBX?
Generally, a Hosted PBX VoIP call will use a G711 codec or appx 70 kilobits per second (kbps) of bandwidth for the duration of the call. If you were to add Hosted PBX for five users, and everyone was on the phone at the same time, it would require 350 kbps of bandwidth during the calls. (For reference: 1,000 kilobits is equal to 1 megabit.) Your exact needs will depend on the call volume and call patterns at your company as well the type of IP phones you are using. You can use your existing Internet connection for Hosted PBX as long as the connection is dedicated (not dial-up) and you feel you have adequate upstream and downstream bandwidth for the number of users you are adding.
Can I park unused phone numbers on a Hosted PBX service?
Yes, parking unused phone numbers is possible on Multitel's Hosted PBX. Monthly fees/number apply.